3 steps to upgrade your online curb appeal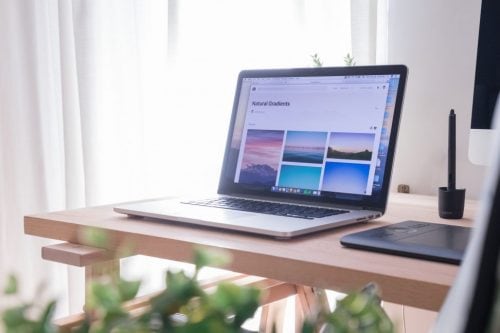 Your online 'curb appeal' is a broad term encompassing your entire brand presence. Regardless of the type of business you are in, how your brand is represented online will significantly impact how customers and prospects perceive you. Why should you care about consumer perception? It is the #1 influencer of buying decisions.
Being in the agency business, we meet people every day who are in need of tactical project level support like "I need social media" "I need a press release" "I need to send out an email". The vast majority of the time, these requests lead to additional recommendations of branding, messaging and functional issues to be addressed.  You can read our past blogs to see our perspective on executing purely transactional activities without addressing broader business strategies… today, I'm going to skip over that lesson.
Let's look at a simple example as explanation. Imagine you give your business card to a prospect who has the potential to give you significant new business. That person liked what you had to say when you met and proceeded to investigate you online. Yes, nearly 100% people will do this including a simple Google search of your name and company. You should do this search yourself to experience it first hand through the eyes of your business prospects.
The average consumer won't necessarily be able to articulate the specific curb appeal pitfalls when they see them, but these items cause them to form a negative perception and lack of trust. Before they even arrive at your 'front door' the average user will use a search engine to find you. If you do not appear on the first page of the search return on your own company / brand name, the user will automatically assume your business is new or inactive. Neither of those instill trust.
Once the user arrives, if your logo, tagline or other basic company information is not consistent that will cause immediate distrust. Broken functionality, dead links or expired content are additional examples that cause distrust. Consumers immediately assume the lack of consistency is intentional and designed to mislead and broken functionality is caused by a lack of diligence in operating your business.
We can do the same exercise with a member of the press, assuming they received a message or press release from you and clicked through to your website. Members of the media are much more of trained investigators than an average consumer. A member of the press will look for recent content posts, social media content and even the copyright date of your website. The copyright year of your website or the date of your last social media post is a dead give away to how well cared for your business is.
Members of the press or even industry influencers will not risk publishing information from companies they do not trust and are more critical observers that the average consumer. This group will evaluate the professionalism of your website, social media accounts and search engine presence when forming an opinion about you and your company.
For all our clients that we've handed an additional list of recommendations when executing on a specific project - this is why. It is not worth all the effort to get attention from the press, just to have them decline after visiting your website. You don't have to do everything at once, however we recommend you always maintain a running list of items that need to be addressed with your brand and online presence.
It is easy to overlook these items that seem insignificant, but when viewed through the eyes of a prospect or member of the media, they can be detrimental to your online curb appeal and impede your ability to grow. You know that one neighbor who doesn't maintain their property and has overgrown plants and garbage around - it's like that.
Clean up and Clarify. Make sure your company name, description, mission, contact information, team members, social accounts links are consistent and professional. This may sound basic, but are often overlooked and cause customers and prospects to doubt your business legitimacy.
Make repairs. If you website is broken or your voicemail is full, or you have unresolved bad customer reviews or other similar cardinal sins, you need a plan. Ill fitting graphics on social media accounts and dead links are other common overlooked problems with websites, social media accounts and even email.
Ensure you can be found.

The numbers vary across different studies, however the

vast

majority of all types of purchases begin with a search engine search. Because of that fact alone, you have to evaluate your search engine marketing strategy when looking at your marketing. Search engine efforts are not just paid media. Ensuring you can be located with organic search is driven primarily by search engine optimization (SEO). SEO is often overlooked because of the difficulty to understand it. SEO is invisible and it is more technical than the average business person understands.  
Ask trusted friends and business acquaintances to role-play as one of your prospects and go through your the act of purchasing your product and provide you feedback. Optimizing the research and shopping process for your customers is job #1 and requires you to look at it through the eyes of your consumers.  We can help you with 'mystery shopping' process and provide you with an assessment of how to improve your offering. Drop us an email to get started.